Princeton Tec Apex
2015-05-21
Dzięki uprzejmości firm Specshop.pl oraz Priceton Tec otrzymaliśmy na stan latarki APEX. Wydaje nam się, że nie ma lepszej okazji na testowanie takiego sprzętu niż bieg narciarski na orientację – Expedition Amundsen 2015. Ten ultramaraton odbywa się w Norwegii w skrajnych zimowych warunkach na najwyżej położonym płaskowyżu w Europie – Handargervidda. Płaskowyż w znacznej części jest parkiem narodowym i to na nim sam Amundsen przygotowywał się do swoich wypraw polarnych.
Podczas 48h marszu, pokonaniu prawie 100 km, "podziwianiu" dwóch zachodów i wschodów słońca, przeżyciu burzy śnieżnej i konkretnie minusowych temperatur czołówki przeszły ostateczny egzamin. Po tym dystansie jakieś tam doświadczenie w użytkowaniu już chyba posiadamy, więc z chęcią się nim podzielimy i wyjaśnimy Wam jakie są nasze odczucia.
Z pierwszych wrażeń, pozytywnie zaskoczył nas strumień światła jaki jest generowany przez diodę. Całkowicie deklasuje on posiadane przez nas popularne taktyczne czołówki konkurencji. Po prostu nawet nie miały do niego startu.
Latarkę obsługuje się dwoma przyciskami. Jeden odpowiada za włączenie – jak to nazwaliśmy – trybu biwakowego (2×2 diody umieszczone po bokach), drugi zaś trybu "marszowego". Pierwszy charakteryzuje się słabszym, rozproszonym światłem w trzech opcjach natężenia (silny, słabszy, strobo), uruchamianych po każdym kolejnym przyciśnięciu przycisku. Ta funkcja latarki świetnie sprawdzała się podczas wszelkiego rodzaju prac wewnątrz namiotu, nie oślepia bowiem osób znajdujących się w otoczeniu użytkownika oraz nie powoduje "prześwietlenia" przedmiotów znajdujących się w zasięgu rąk.
Tryb marszowy to z kolei silny, skoncentrowany strumień światła emitowany z centralnie umiejscowionej diody. Światło widoczne było nawet za dnia, kiedy to słońce skrywało się gdzieś za grubą warstwą chmur. Wyłączenie latarki w obu przypadkach następuje po dłuższym przytrzymaniu przycisku, którego użyliśmy do jego włączenia.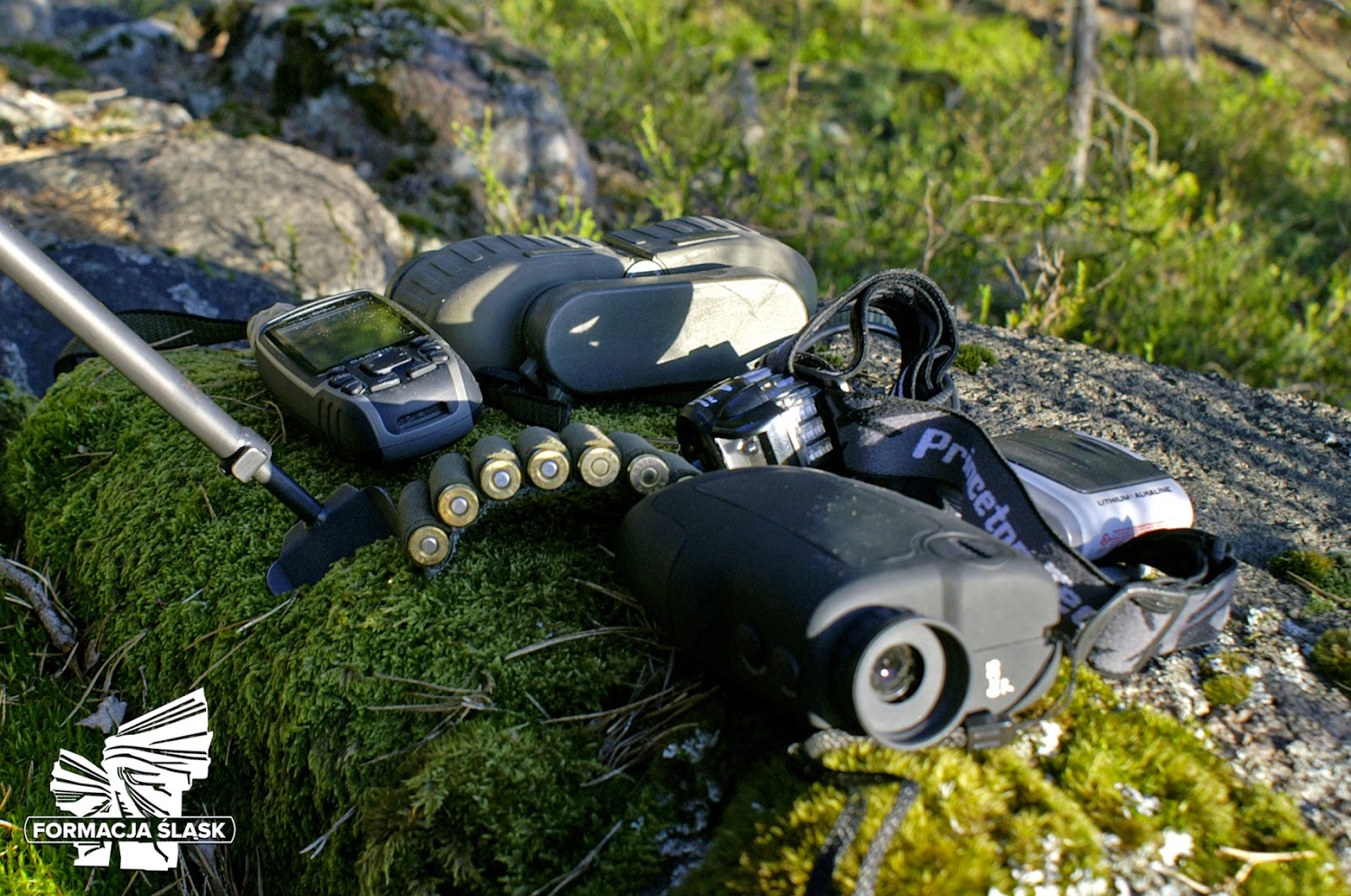 I tu ciekawostka z naszej wyprawy – w warunkach polarnych, gdy wszystko dookoła jest białe i brakuje skoncentrowanego źródła światła padającego z dowolnego kierunku, oko ludzkie nie dostrzega cieni. Co za tym idzie, postrzeganie obrazu trójwymiarowego staje się bardzo utrudnione. Nie widzimy tego, co znajduje się przed nami, nie dostrzegamy śladów, wzniesień, spadków, przeszkód i tym podobnych przyjemności. Taki odwrócony mrok.
To bardzo niebezpieczna sytuacja, której nie należy lekceważyć, gdyż w nieznanym terenie poruszamy się zupełnie po omacku, nawet pomimo tego, że widoczność jest teoretycznie idealna. W takich sytuacjach korzystanie z mocnego oświetlenia staje się nieodzowne. Nagle dostrzegasz przed sobą cienie śladów i nierówności w małym "okienku", które tworzy światło latarki. Sytuacja jest oczywiście daleka od komfortowej, podobnie zresztą jak poruszanie się w absolutnych ciemnościach, ale umożliwia w miarę wczesne wykrywanie zagrożeń. Wyprawy polarne to jednak nie spacerek po parku – tu trzeba uważać na każdy krok i trzeba się liczyć z pewnymi niedogodnościami.
Apex zapewnia więc mocne źródło światła w marszu oraz szeroki kąt oświetlania przedpola w trybie "biwakowym". Zasilany jest czterema bateriami AA kompatybilnymi na przykład z odbiornikami GPS. Jest to o tyle fajne, że nie musimy nosić przy sobie miliona różnych rodzajów baterii w stu standardach dla każdego z podstawowych urządzeń. Co więcej – latarka jest energooszczędna. Mamy nadzieję, że nie musimy wspominać, jaka to zaleta dla ludzi działających w miejscach, gdzie najbliższy kiosk jest tak daleko, że równie dobrze mógłby znajdować się na Marsie.
Nie było nam co prawda dane przetestować deklarowanej przez producenta wodoodporności (zanurzenie do 1 m), gdyż cała dostępna dookoła nas woda znajdowała się w stanie wybitnie stałym, jednak przy najbliższej nadarzającej się okazji nie omieszkamy sprawdzić, czy instrukcja także i w tym miejscu mówiła prawdę. Pomijając ten wciąż zagadkowy szczegół, latarka świetnie nadaje się do marszów i biwakowania nawet w ekstremalnych warunkach, a jej konstrukcja jest na tyle przemyślana, że duże gabaryty i waga, nie sprawiają uczucia dyskomfortu u noszącego. System nośny dobrze stabilizuje pozycję czołówki na głowie.
Z rzeczy, które nas wkurzały, to bezcelowe, irytujące miganie latarki informujące o niskim stanie napięcia baterii najbardziej zapadło nam w pamięć. Tyczy się to także małej czerwonej diody z boku latarki, bo każdy doświadczony użytkownik wie kiedy powinno się wymieniać źródło zasilania. Jasne, lepiej że jest taka opcja, niżby ktoś mniej obyty z trudnymi warunkami miał przepłacić własne nieogarnięcie życiem. Przydałaby się jednak możliwość wyłączenia tej opcji, dla tych, którzy po prostu jej nie potrzebują.
Kolejną wadę stanowi to, że przy zakładaniu łatwo pomylić górę latarki z dołem. Kiedy siedzi się na środku lodowca ma się trochę inne zmartwienia i priorytety niż zastanawianie się, która część latarki to wierzch, a która – spód. Pomogłoby może trochę inne wyprofilowanie przodu latarki. Doskwiera też brak czerwonego światła, pozwalającego na używanie oświetlenia bez odzwyczajania oczu od mroku. Nawet poza sytuacjami "taktycznymi" czasami się taka możliwość przydaje.
Ostatecznie, trudno operować przyciskami kiedy dłoń jest zmarznięta lub znajduje się w rękawicy/łapawicy, ale na uznanie zasługuje fakt, że są one duże i umiejscowione z dołu, przez co obsługuje się je kciukiem.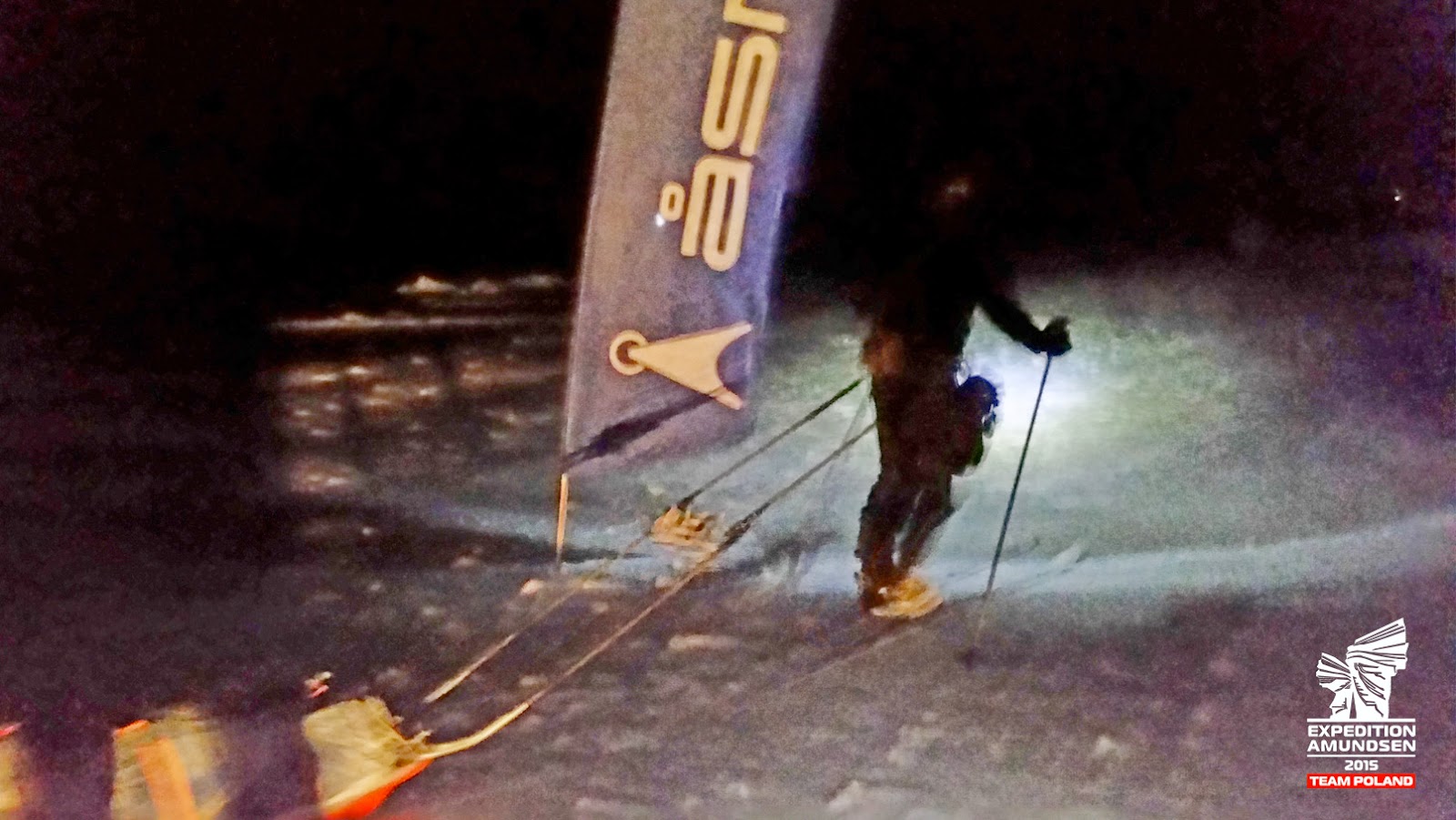 Biorąc wszystko pod uwagę, Princeton Tec zaprojektował solidny kawał sprzętu, który sprawdzi się w najcięższych warunkach występujących na planecie. Nawet jeżeli jest to szpej niepozbawiony pewnych wad, to wart jest swojej ceny.
Jeśli interesują Cię nocne biegi na orientację lub wędrujesz często nocą to Apex jest latarką dla Ciebie. Nie bez powodu latarka czołowa Princeton Tec Apex wygrała test, który został przeprowadzony na łamach bardzo popularnego pisma norweskiego dla ludzi aktywnych – Fjell&Vidde. Z testowanych 36 czołówek, została wyłoniona jako najlepsza spośród energooszczędnych latarek o zasięgu powyżej 70 metrów.
Formacja "Śląsk"