An idea for a Christmas gift
2016-12-09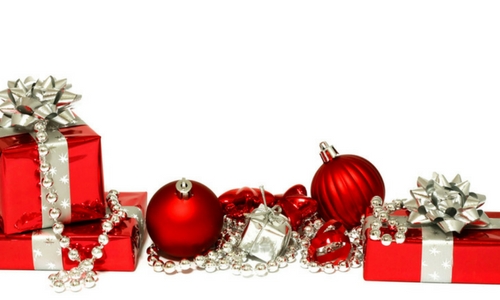 Święta coraz bliżej, a wraz z nimi odwieczny problem w postaci braku pomysłu na prezent. Jeżeli nie chcemy, aby nasz podarunek został szybko zapomniany i znalazł się na dnie szafy, warto dobrze zastanowić się nad jego wyborem. Pamiętaj, że największą sławą cieszą się te, które szybko potrafią znaleźć swoje zastosowanie. Dlatego przy ich wyborze, warto zadbać o to, by były praktyczne i funkcjonalne. W tym celu stworzyliśmy cztery różne kategorie, w których umieściliśmy gadżety, naszym zdaniem najlepiej nadające się na świąteczny podarunek.
- Pomysł na prezent do 50 zł
Jeżeli myślisz, że przez ograniczony budżet nie jesteś w stanie podarować bliskim wyjątkowego prezentu, to prawdopodobnie jesteś w błędzie. Specjalnie dla Ciebie przygotowaliśmy kilkanaście niedrogich produktów, które możesz pod choinkę podarować swoim bliskim i znajomym.u
Dawg 14w1 to lekki, funkcjonalny i niewielkich rozmiarów micro-tool brytyjskiej firmy True Utility, który posiada wiele przydatnych na co dzień narzędzi. Wyposażony jest m.in. w zintegrowany karabinek umożliwiający jego szybkie wpięcie lub wypięcie z breloka od kluczy, szlufki czy spodni. Do jego zalet niewątpliwie zaliczyć można brak ostrza, co sprawia, że podczas podróży lotniczej możemy przenosić go bezpośrednio przy sobie lub w bagażu podręcznym. Cena: 49,00 zł
BulletStash to niezwykle poręczny i niewielki brelok brytyjskiej firmy True Utility, znanej z produkcji wysokiej jakości pomysłowych, kieszonkowych mini-narzędzi. Produkt ten może służyć do przechowywania jednego banknotu, czy np. tabletki z lekarstwem. Cena: 49,00 zł
Kolejną propozycją od brytyjskiej firmy True Utility, jest wykonany ze stali nierdzewnej oraz aluminium (okładziny rękojeści) niezwykle poręczny ClipMulti. Wystający z chwytu karabinek umożliwia jego szybkie wpięcie lub wypięcie z breloka od kluczy, szlufki, spodni itp. Cena: 49,00 zł
Wysokiej jakości mocny pas wojskowy wykonany ze skóry naturalnej. Wyposażony w dwa rzędy otworów oraz podwójne zapięcie gwarantują dobre trzymanie. Cena: 39,00 zł
- Pomysł na prezent do 100 zł
Grudzień to miesiąc, który wiąże się z nieco większymi wydatkami, dlatego jeżeli planujesz rozsądnie rozplanować budżet i nie przekraczać 100 zł powinieneś zapoznać się z poniższymi propozycjami.
Elegancki i niewielkich rozmiarów scyzoryk-brelok szwajcarskiej firmy Victorinox , wraz z estetycznym i skórzanym etui koloru czarnego. Cena: 63,00 zł
Zaprojektowane we współpracy ze światowej klasy sportowcami nauszniki ochronne 3M™ PELTOR™ Bull's Eye™ I (H515FB-516) doskonale sprawdzą się w strzelectwie. Dolna część każdej czaszy jest zakrzywiona, aby nie stykała się z kolbą broni podczas strzelania. Do tego nauszniki nie są zbyt duże, a jednocześnie poziom tłumienia jest odpowiedni, aby zapewnić ochronę w hałaśliwych sytuacjach. Cena: 95,01 zł
Rękawiczki Mechanix to idealny wybór dla osób, które cenią rękawiczki lekkie, wygodne, dobrze zabezpieczające dłoń i zapewniające pewny chwyt. Produkt ten świetnie nadaje się do niezliczonej ilości zadań, w których potrzebna jest generalna ochrona dłoni. Cena: 99,00 zł
Latarka taktyczna iPROTEC™ PRO 220 LIGHT posiadająca pięć trybów pracy, regulowaną wiązkę światła, moc wynoszącą 220 lumenów oraz zasilaną trzema, łatwo dostępnymi bateriami AAA. Jej dużą zaletą jest magnes umieszczony na końcu chwytu – dzięki takiemu rozwiązaniu można ją przyczepić do dowolnej metalowej powierzchni. Cena: 99,00 zł
- Pomysł na prezent do 300 zł
Jeżeli w tym roku postanowiłeś na prezenty wydać nieco więcej pieniędzy, niż w roku ubiegłym to z pewnością ta kategoria stworzona została z myślą o Tobie. Wśród propozycji do 300 zł na pewno znajdziesz coś, co będziesz mógł podarować bliskiej Ci osobie.
Okulary balistyczne Crossbow™ wyposażone są w odporne na zarysowania i łatwe do wymiany wizjery balistyczne z ochroną anti-fog, które nie zniekształcają obrazu na całym polu widzenia oraz zapewniają 100% ochronę przed promieniowaniem UVA i UVB. Ich zaletą jest zerowa lub bardzo mała podatność na parowanie oraz duża odporność na zarysowania dzięki technologii ClearZone™ FlowCoat. Cena: 179,00 zł
Wysokiej jakości ciepła bluza od firmy Helikon wykonana jest z miłego w dotyku, a przy tym wytrzymałego dwuwarstwowego polaru o gramaturze – 390g/m2. Bluza posiada wydłużony tył o 3cm. Cena: 199,00 zł
Lekka lornetka Discovery o wytrzymałej konstrukcji od firmy Delta Optical to idealna opcja na prezent, zarówno dla niej, jak i dla niego. Aluminiowy, ogumowany korpus kryje soczewki zbudowane z 8 elementów w 12 grupach, które są wielokrotnie powlekane skutecznymi warstwami antyodblaskowymi. Jej charakterystyczną cechą są szerokie muszle oczne i duże soczewki okularów, które gwarantują wygodną i skuteczną obserwację. Cena: 239,00 zł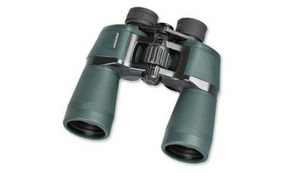 Miłośników aktywnego wypoczynku z pewnością ucieszy prezent w postaci 20 l plecaka militarno-surwiwalowego od firmy WISPORT. Produkt jest funkcjonalny, niezawodny i zaopatrzony w systemowy układ taśm MOLLE oraz dużą ilość przegród i kieszeni. Cena: 299,00 zł
- Pomysł na prezent powyżej 300 zł
To propozycje dla tych, którzy na świąteczne prezenty w tym roku postanowili wydać nieco większą sumę lub planują jego kupno w kilka osób.
Gdy nadal nie wiesz, jaki prezent podarować bliskiej osobie świetnym rozwiązaniem będzie bon upominkowy o wartości 300 zł. Jego zakup umożliwia dokonanie bezgotówkowych zakupów w naszym sklepie przez okaziciela bonu. Cena: 300 zł
Naręczny, wstrząsoodporny zegarek outdoorowy ma wszystkie argumenty, by idealnie znosić trudy codziennego użytkowania. Klasyczny produkt od firmy Timex wyposażony jest w chronograf, timer oraz alarm. Cena: 329,00 zł
Wyprodukowany przez amerykańską firmę Leatherman multitool OHT charakteryzuje się niezwykle mocną i zwartą konstrukcją. Wyposażony w niespotykaną dotąd w produktach tej firmy funkcję – grawitacyjnie wysuwane z chwytu kombinerki z obrotową blokadą zabezpieczającą przed przypadkowym otwarciem. Cena: 399,00 zł
5B™ to okulary zapewniające ochronę balistyczną najwyższego stopnia. Grube soczewki wykonane w technologii EssOptics pozbawione są jakichkolwiek zniekształceń obrazu, natomiast zastosowana technologia ESS ToughZone™ Anti-scratch Lens Coating zwiększyła wytrzymałość soczewek na zarysowania. Na szczególną uwagę zasługuje nowa, zaprojektowana zgodnie z sugestiami użytkowników oprawka, która sprawiła, że okulary te stały się komfortowo dopasowane do twarzy i pozbawione jakichkolwiek punktów ucisku, nawet w połączeniu ze słuchawkami strzeleckimi. Cena: 419,00 zł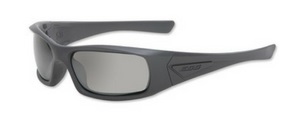 SpecShop.pl