The art of camouflage
2017-08-28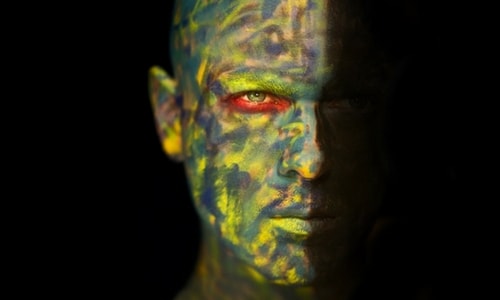 Niezależnie od tego, czy bawisz się w
ASG
, czy może spędzasz rok w rok kilka tygodni na poligonie –
kamuflaż indywidualny
to klucz do poprawy swojej skuteczności. Zwykle większe szanse na wyjście cało z potyczki ma ten, który pierwszy dostrzegł przeciwnika, samemu pozostając niewykrytym.
Nie trzeba dodawać, że sam mundur wraz z odpowiednim nakryciem głowy dają raczej niezadowalający efekt, chociaż pokrywają bardzo duży procent powierzchni ciała – w dalszym ciągu mogą Cię zdradzić dłonie, twarz, szyja, czy nawet zbyt regularne i "ludzkie" kształty sylwetki. A i nawet najdroższy ekwipunek nie pomoże, jeżeli zostanie dobrany nieodpowiednio do warunków terenowych.
Poniżej zaproponujemy Wam kilka gotowych rozwiązań. Nie będziemy zagłębiać się za bardzo w teorię, gdyż już wiele takich poradników znajduje się w sieci. Jednak warto zapamiętać kilka najważniejszych reguł:
- tam gdzie to możliwe, należy przemieszczać się powoli, lub pozostać w bezruchu (ruch, zwłaszcza gwałtowny bardzo przyciąga uwagę),
- należy trzymać się zacienionych lub nieregularnie oświetlonych miejsc, unikając kontrastowych przestrzeni i cienia, który może Cię zdradzić (polany, horyzonty, przerwy w szpalerach drzew).
- unikać odblasków (od ostrza noża, szkła zegarka, soczewki kolimatora...)
- unikać regularnych kształtów i kontrastowych kolorów (owal hełmu, jednolita czerń broni/repliki).
Reguł jest więcej, tak jak te dotyczące kontroli swojego otoczenia, unikania niepożądanych dźwięków (chlupot wody w manierce, grzechotanie kulek w hi-capie...) czy nawet zapachów (perfumy, dezodoranty, silne przyprawy, wonne dania), ale tyle na początek wystarczy. Zastosowanie ich i tak przyniesie dużą poprawę.
Skoro podstawy podstaw mamy za sobą, czas na wspomniane powyżej rozwiązania:
- Ghillie suit: generalnie odradzamy je każdemu bardziej mobilnemu od snajpera. Chociaż nie można odmówić mu skuteczności, ghille suit jest dość ciężki, mało przewiewny, a także lubi się plątać w gałęzie i krzaki.Nie zmienia to jednak faktu, że pod względem właściwości maskujących nic nie może się z nim równać.


- Moskitiery: Niewielkie moskitiery nakładane na głowę spełniają trojakie zadanie. Po pierwsze – jak sama nazwa wskazuje – trzymają komary i inne robaki z dala od Twojej twarzy. Po drugie – deformują doskonale znany i bardzo szybko zauważany kształt głowy oraz czapki/kapelusza. Po trzecie – zapewniają maskowanie twarzy i – co jest równie ważne – szyi.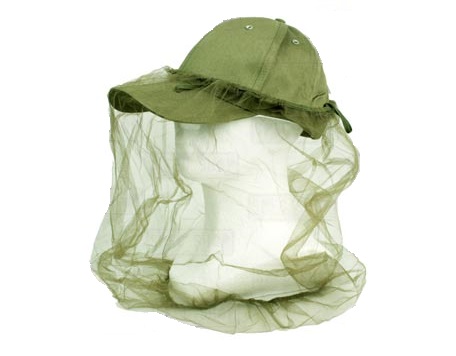 - Farby do kamuflażu: rozwiązanie równie skuteczne, co nielubiane zarówno przez prawdziwych żołnierzy, jak i tych weekendowych. Farba ma swoje wady (co kilka godzin trzeba ją poprawiać, zimą twardnieje i trudno ją rozprowadzić), ale poprawnie stosowana naprawdę daje radę. Przede wszystkim trzeba pamiętać o dokładnym pokryciu całej twarzy oraz szyi (łącznie z uszami, karkiem, zakolami, łysiną i wszystkimi podbródkami) oraz pomalowaniu miejsc wklęsłych i ciemnych jasną farbą, a jasnych i wypukłych – ciemną. Farby dostępne są w sztyftach oraz w pudełkach z lusterkiem. Warto pomalować także dłonie, zwłaszcza jeżeli nie nosisz rękawiczek. Rada – dokładne pomalowanie twarzy jednym kolorem daje dość słaby efekt.


- Stalowa maska na twarz: Rozwiązanie idealne do ASG (chociaż stosowane też przez żołnierzy i policjantów w czasie treningów z pirotechniką i replikami). Poza tym, że poprawia kamuflaż ponad połowy twarzy, siatkowana powierzchni chroni policzki, nos i usta przed uszkodzeniem, a zęby przed wybiciem.


- Siatki maskujące: kawałki tradycyjnej siatki maskującej mogą zostać wykorzystane do stworzenia tzw. viper hood, czyli kaptura wyglądającego jak swego rodzaju mały ghillie suit. Znakomicie wystarcza do szybkiego zamaskowania się w zasadzce. Równie przydatne są osobiste siatki maskujące, zwane też szalami snajperskimi. Noszone jako szalik, kamuflują szyję oraz kark, narzucone na głowę rozbijają górną część sylwetki, a do tego można użyć ich do zrobienia improwizowanego tzw. mitznefet, czyli pokrowca załamującego charakterystyczny, kulisty kształt hełmu (zresztą do tego samego można wykorzystać pociętą siatkę do maskowania stanowisk i pojazdów).


- Maskowanie repliki/broni: Chyba najwygodniejszym i najtrwalszym sposobem zamaskowania swojej broni lub repliki jest jej pomalowanie farbami w sprayu. Wielu użytkowników poleca farby FOSCO jako kompromis pomiędzy jakością krylonu, a ceną farby z marketu budowlanego. Przy czym do takiego malowania warto się odpowiednio przygotować, bo łatwo niestety to zepsuć przez zły dobór palety kolorów (przeważnie 2-3), czy niewłaściwe przygotowanie powierzchni (trzeba odtłuścić benzyną ekstrakcyjną). Poza tym nie każdy chce (ASG) lub może (wojsko, rekonstrukcja) pozwolić sobie na takie działanie.


W takim wypadku niezwykle przydatne są inne, mniej permanentne środki kamuflażu – siatka do maskowania broni, włóczki maskujące, czy taśmy jutowe albo taśmy typu self-adhesive.


Podsumowując – dość niewielkim kosztem można znacząco poprawić właściwości maskującego swojego munduru i oporządzenia. Wiele z tych rozwiązań stosowanych jest przez profesjonalistów, co można zresztą podpatrzeć na zdjęciach krążących po internecie (pojawiają się też na naszym fanpage'u na FB). Jeżeli macie jakieś pytania na ten temat – piszcie i dzwońcie. Chętnie pomożemy.

JK