Contrary to common prejudices, a daily knife can be a great, functional gift for our loved ones. The utility value of EDC (Every Day Carry) knives is invaluable in many situations at home, work or during recreation in the field. For the list, we selected from our offer 5 in our opinion the most interesting and at the same time the most universal EDC knives for up to PLN 200. Each of them has slightly different features and applications in which it works best, which we will try to describe briefly.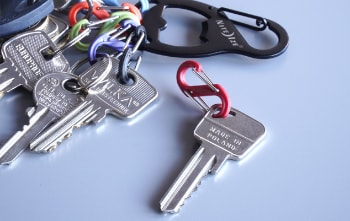 EDC term started to be a popular term few years ago and it's describing all elements of our everyday equipment. It is usually based on a set of keys, a phone and a wallet, but it often extends to a set of tools, which prove to be a great convenience for our everyday life. In our opinion, EDC should be created naturally, according to the needs of regular situations. However, we have decided to create a list of sample elements of which such a set could consist. Passed through the filter of your needs can help you to create your first set, or to complete your existing EDC.
Hi, I think you've met the Ka-bar Dozier knife more than once. But I would like to show you, in my opinion, a much more interesting version of this knife. I received the review knife from the Specshop.pl store. As always, let's start with the numbers. The whole knife is 184 mm, of which 76 mm is the length of the blade. The knife is equipped with a Clip Point blade made of AUS-8A steel with a thickness of 3 mm. The size works perfectly, there is no problem with carrying it in your pocket, but it is small enough to interfere with the performance of various tasks.