Kostenlose Rückgabe
Kaufen und testen Sie zu Hause. Innerhalb von 30 Tagen können Sie die Ware ohne Angabe von Gründen zurücksenden.
Details anzeigen
30 Tagen um die Ware zurückzugeben.
Das Wichtigste ist Ihre Zufriedenheit mit dem Einkauf. Sie können die bei uns bestellten Produkte innerhalb von 30 Tagen ohne Angabe von Gründen zurücksenden..
ohne Stress

und ohne Angst
Dank der Integration unseres Shops mit günstigen Rückgaben von Poczta Polska können Sie ohne Stress und ohne Angst kaufen, dass die Rückgabe des gekauften Produkts problematisch wird.
Kostenlose Rückgabe von Waren
Wenn Sie sich dafür entscheiden, Gelder auf das Guthaben des Kunden zurückzuzahlen, ist der Versand an die Filiale kostenlos.
The Condor i-Pouch is designed to carry your gadgets, such as an i-phone, blackberry, camera, and other electronic devices of similar shape and size.
It may also be used as a pouch for other small utility items, such as a compass, knife, camo paint, and so forth.
This versatile pouch is great for duty, outdoor, or everyday use.
Specifications:
- Double zippered compartment.
- Front pocket with side-release buckle and Hook & Loop closure.
- Multiple carrying options:
> MOLLE/PALS
> Belt
Ppolyester
Color: Coyote Brown
This product got a recommendation from the American National Tactical Officers Association (NTOA).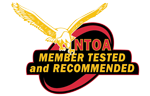 googleExport

:

true

Angebote

:

30%

,

Alle Produkte mit reduzierten Preisen



Produkte aus der aktuell angezeigten Kategorie